Glock Gen5 Compatibility?
Looking for a Gen5 holster for the Glock 19 or Glock 17 -- they are in stock here at Tulster.com! Don't Amazon the Tulster Profile holster for the G19/G17 as those models on Prime are NOT Gen5 compatible.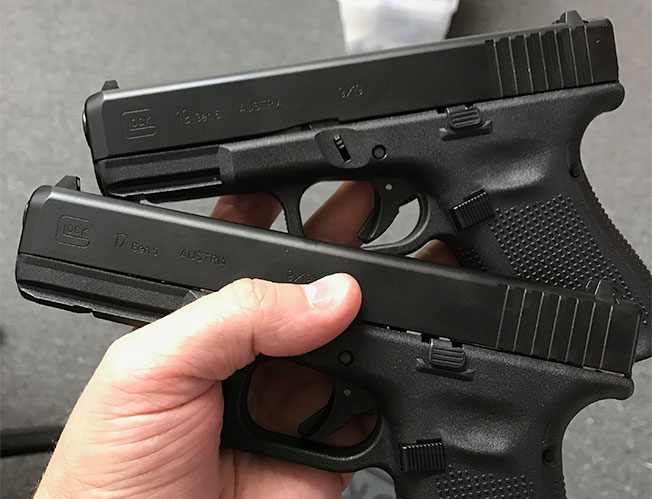 So did Tulster change the Profile holster design?
Yes, we felt the need to change and upgrade our Glock 19 and Glock 17 molding tools to reflect the changes brought on by the Glock Gen5 release.
The Why.
Because we fit every holster to it's exact firearm with minimal tolerances, our old Glock 19/17 molds did not allow tolerances for some of the new features of the Gen5. Here are some of the details: Slightly longer slide, Slightly thicker frame, Slide lock release on both sides of the firearm. Most of the items didn't effect our holster but the ambi slide lock release did catch on the Left Handed holsters (on the sweat shield) as there was no channel. Because our business model is to aim for perfect fitment on every holster, we decided to upgrade our tooling.