Posted by Richard Hobbs on Apr 13th 2017
With popularity rising for the Sig Sauer P320, Tulster has added the P320 Subcompact to the Profile holster lineup.
From sigsauer.com:
"The P320 Subcompact offers a smooth, crisp trigger to make any shooter more accurate, an intuitive, 3-point takedown and unmatched modularity to fit any shooter and any situation. Its subcompact frame is ideal for concealment or small-handed shooters. This modular, striker-fired pistol features a subcompact grip, subcompact slide, choice of contrast or SIGLITE Night Sights, and now, optional accessory rail. Available calibers include 9mm and .40S&W. Safety features include a striker safety and disconnect safety."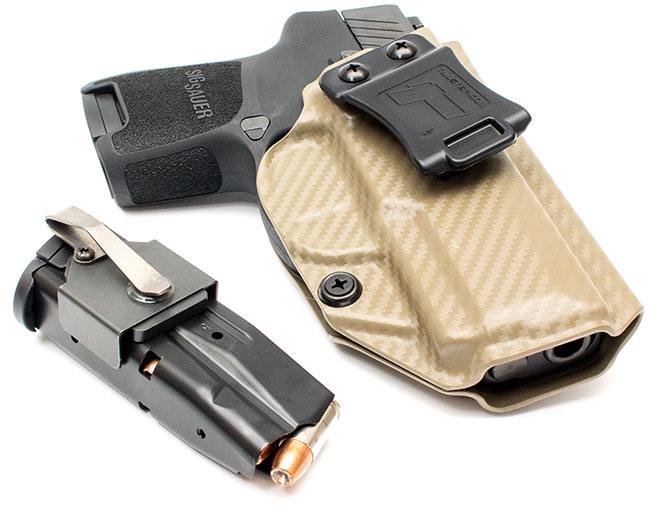 Switching out the grip modules of the P320 is not problem either – grip modules with or without a rail will work in the new Tulster Profile holster.